Shi
pping Container  Trailers Towing Services
We offer both trailer hire and trailer towing, loading and unloading services. We can provide you with shipping container hire and transportation, and towing services for trailers throughout NZ.  We use 20-ft shipping container trailers and have a weight limit of 6 tonnes.
Use our shipping Container Trailers to move your stuff from A to B. If you have a 20-ft. shipping container that you need picked up and delivered, we can help.
 JMI is your go-to option, with 20ft. shipping container haulage options that can be pulled with 4×4 which means that we can access difficult areas.
We can move shipping containers, household goods and furniture, vehicles and heavy machinery.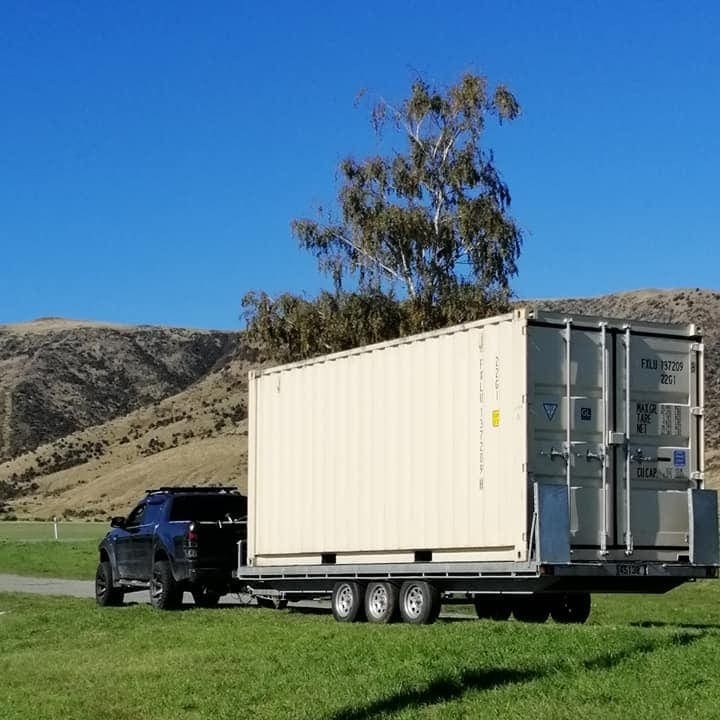 Shipping Container Trailer Hire
We have 20-foot shipping container trailers available for hire, car trailer hire and more. Use our shipping containers and trailers to move your household goods, contents, furniture and vehicles from A to B. We've got specialist equipment for large loads, and heaps of practice at hauling just about anything. We have car trailer hire to help transport your vehicle, tow your tiny home or machinery.
From 20-foot storage container rental and transport to container trailer hire or smaller vehicle trailer hire. We have the tools to help you move house or relocate your office and more!
Contact us and we can help you hire a trailer that suits your moving needs.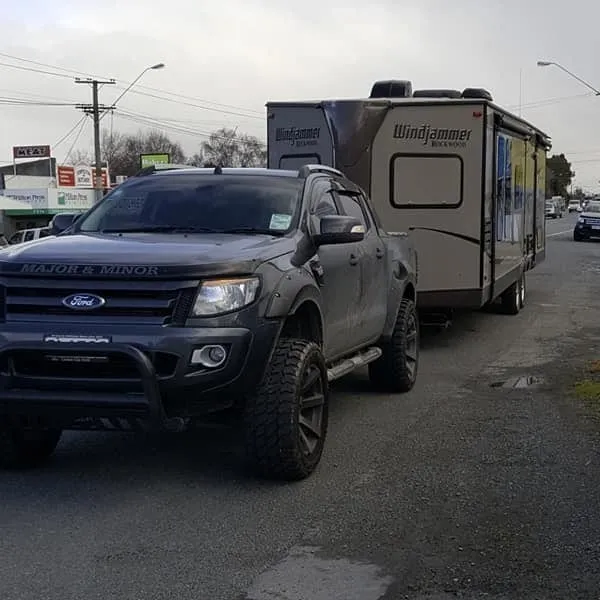 Trailer Hire for Moving
We have a variety of trailer hire and hauling options to suit your moving needs. Our trailers come in a variety of sizes and allow us to have the necessary tools for all kinds of jobs, both small and large. Whether your needing to transport a shipping container or vehicle transportation. We have the trailers available to move household goods, furniture, machinery, cars, vans, portable accommodation.
We have the trailers to help move your household contents or take care of your business moving needs. You can hire trailers and move yourself or we can help. We are experts in the safe transportation of your goods.
Get in touch today for trailer hire.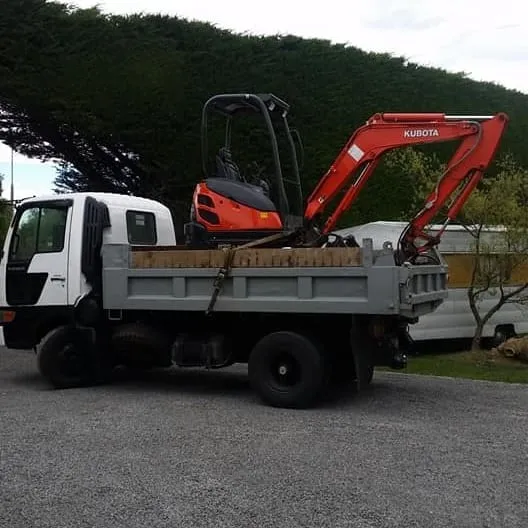 Trailer Towing Services
We can move all sorts of vehicles on our trailers and offer a trailer towing service with expert drivers. We have a car trailer hire service, and we can move utes, vans, and more. And boats, floats, and trailers too! Diggers and heavy machinery are no problem—we're used to getting all sorts of machinery from A to B with our trailer towing service.
We've got specialist equipment for large loads and the flexibility to offer customised solutions to moving requirements and access needs.
We are happy to talk to you about the best way to just move it.
We are an expert home and contents removal company. As specialists in all types of relocation, we have transportation services, which allow us to offer the best moving services in Christchurch at the lowest cost. We can offer the movement of goods and household contents, as well as furniture and specialist equipment like computers and copiers etc over the full weight range. Volumes can range from single items to complete home or office relocations. We are a small local company delivering a friendly, personal service.
Take a look at some of our recent trailer hire jobs.
No Results Found
The page you requested could not be found. Try refining your search, or use the navigation above to locate the post.