Our services
We are specialists in all things moving and transport. Just Move It offers customized solutions for moving anything from our tiny home moving service, to storage container rental, to your home-wares and furniture.
Just Move It has a range of tough utes, trucks, and car trailer rental options to take on any transport job. If there's one thing our drivers love, it's being on the road, hauling everything everywhere from the top of the north to the bottom of the south.
We take a great deal of care to ensure your goods arrive undamaged, and that everyone involved is safe at all times.
Every move is different, so give us a call to discuss your needs. You'll get a fast, friendly response and a no-nonsense quote.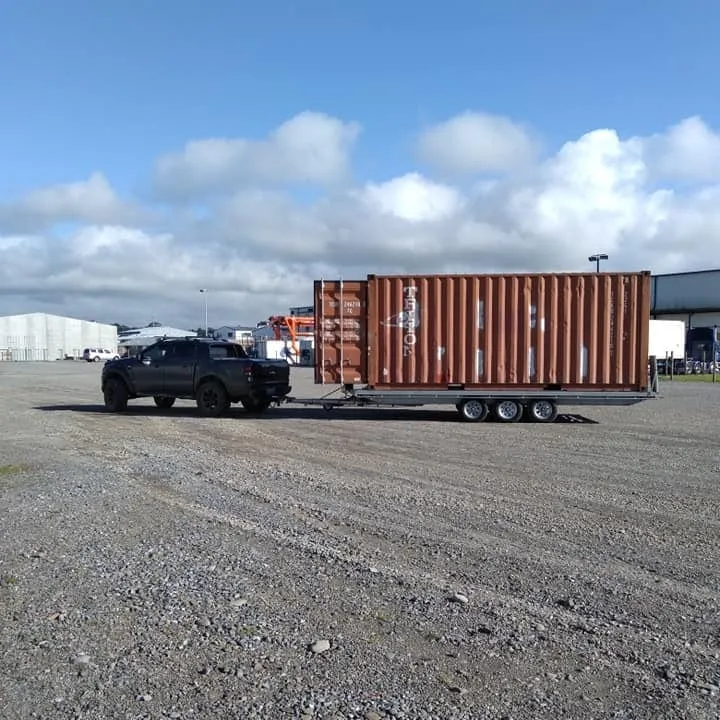 Moving Large or small items
From 20-foot storage container rental, down to car trailer rental or household goods, we can move your stuff.
We've got specialist equipment for large loads, and heaps of practice at hauling just about anything, so you know we can get the job done right.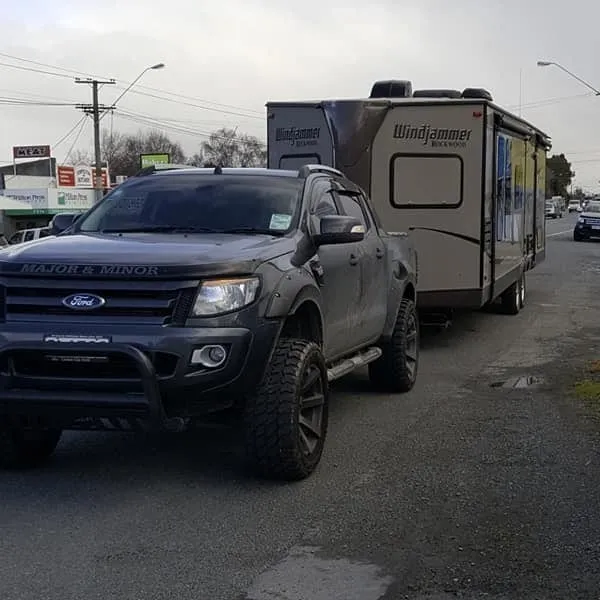 Moving BUILDINGS & homes
Moving motor homes, caravans, and even providing a tiny home moving service, takes experience, care, and often some Kiwi ingenuity!
We've got what it takes to get your precious home-on-wheels or portable building safely to its destination.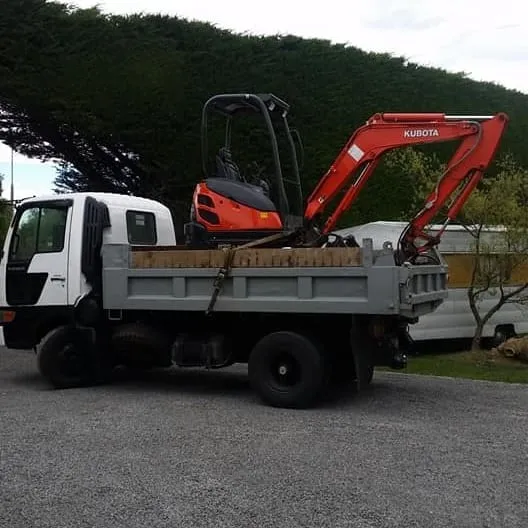 Moving VEHICLES AND MACHINERY
We can move all sorts of vehicles on your trailer or ours: we have a car trailer hire service, and we can move utes, vans, and more. And boats, floats, and trailers too!
Diggers and heavy machinery are no problem—we're used to getting all sorts of machinery from A to B.
Take a look at some of our recent transportation jobs.